From General Dentistry to Laser gum therapy to experienced implant placement and Pediatric Dentistry, you'll get excellent care at Prestige Periodontal and Kidzone Dental in Houston and Katy area. We offer specialized care that takes full advantage of all the latest technologies in our field. Our dentist uses advanced tools, such as the PerioLase® MVP-7™, a powerful dental laser used to treat gum disease.
From the tools and materials we employ to the personalized attention you'll receive from our team, our office is well equipped to provide you with outstanding periodontal and dental implant services. We get many referral patients from area dentists for these procedures and we are proud of the work we do in the Houston community.

We have set our standards of care to the highest as we feel you deserve the best. Visit Infinite Smiles at our Houston, Texas, we have General, Cosmetic and special dental practice which you will not only see but will feel, the varied experiences provided by Drs. Ashley Brown, who proudly serve their patients in Houston. Dial and Contact our office today and book your appointment for an expert dental care.
Beautiful Smiles dentist, Dr. Jue, DDS strive to provide a premier level of service in personal dental care and to deliver positive, lasting results that are designed to improve your oral health. Whether you are here for minor smile enhancements like tooth-colored fillings or dental crowns, or something more advanced like dental implants or Invisalign treatment, our Beautiful Smiles dental office features the latest dental technology, products, and procedures to make your smile dreams reality!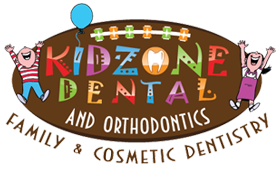 Children often are negligent about their oral hygiene. When kids say, "I don't want to brush," busy parents rarely have the time to educate and convince their kids to keep brushing. Don't worry! The expert pediatric dentists and friendly, knowledgeable staff at Kidzone Dental in Houston, Missouri City and Richmond, Texas can help. We provide information to you and your children about dental problems and the best methods to prevent them. At each dental check up, we will educate and motivate your kids about oral hygiene measures like tooth-brushing, which is one of the easiest methods of cavity prevention along with flossing and use of fluoride. We'll help you choose the best toothbrush and toothpaste for your child. Kidzone Dental is well equipped with modern instruments and state-of-the-art equipment, and our offices are easily accessible to residents of Houston, Missouri City, Richmond, Sugar Land, Stafford, Pearland and Rosenberg, Texas.
Established in 1968 by Gerald N. McGown, DDS, Kidzone Dental has been serving the Greater Houston community for more than 42 years. The practice in Missouri City, TX was established in 1986 when there were only ranches and farms all around the Rotunda building, except for the good old Township Center. Dr. McGown's expertise in treating children is vast, and he has provided dental care for three generations of families in the Missouri City and Greater Houston areas.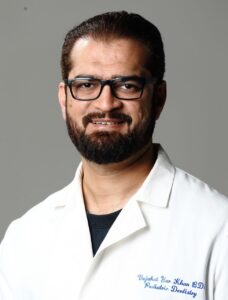 Dr. Vajahat Yar Khan joined in with Dr. McGown in January of 2009, and since then experience and youth has merged in this practice to create a stimulating environment of learning and mentorship. At Kidzone Dental, we abide by the old motto of "prudent preventive dental care" combined with modern tools and techniques to provide the best dental treatment and care for our young patients. Our desire remains to cradle our patients through college, but some even go beyond because they do not want to stop coming to us for their ongoing preventive care. We offer ethical and high quality patient care. We also understand the challenges faced by the children because we talk to them, understand them and their families, and try our best to allay their anxieties and fears. At Kidzone Dental, our children always come first!
Pediatric dentists at Kidzone Dental provide comprehensive kid's oral health care. We always strive to give best possible experience to our little patients. Our Pediatric dentists make dentistry easier, more comfortable and pleasant for the kid. They know how to examine and treat the child to ease his/her anxieties. They not only take care of your kid's teeth, gums, and mouth but also educate them how to keep it clean & healthy. So it will help the child to set up good oral health for a lifetime. Your child might face oral-decay & other gum issues without proper dental care at right time. We promise you to serve complete dental solution for all your dental problems under one roof. Our pediatric dental offices at Missouri City, Stafford, Sugar Land, Richmond TX helps our patient to choose more convenient location for them, to ensure their annual dental needs are met easily and timely.