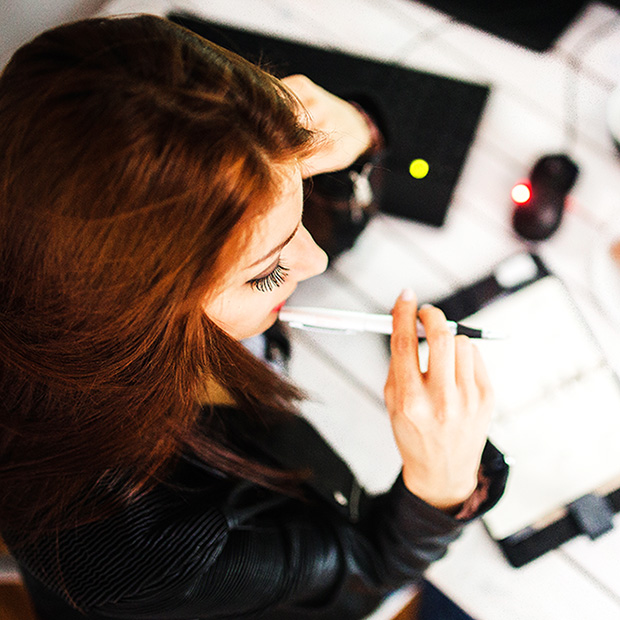 Tooth enamel has the pretty cool reputation of being the hardest substance in the human body. So it may come as a surprise to know that while enamel is super tough, it can also break quite easily!
The truth is that our teeth are not invincible, and a lot of everyday habits can put our oral health at risk.
Watch Out For These Tooth-Damaging Habits
Many of these habits seem harmless, but over time they can do a lot of damage to that beautiful smile of yours!
Nail Biting
We may refer to closely-matched sports games as "nail-biters," but that doesn't mean we should actually be biting our nails! Nail biting can cause teeth to chip or break as well as lead to enamel damage. The front teeth are often the first to suffer wear and tear from nail biting. For the sake of teeth everywhere, let's keep the term "nail-biter" as a manner of expression rather than a label for ourselves!
Using Your Teeth As A Tool
That darn packet of ketchup just won't open! While your teeth may seem to be the perfect solution, using them as a tool will cause more harm than good. As strong as your teeth may be, they are not meant to be used as pliers or any other sort of tool. Doing so can lead to fractured or broken teeth and even tooth loss. As a side note, tooth damage puts you at greater risk of decay and cavities!
Gnawing On Pens And Pencils
You may be solving a difficult problem or simply thinking. Before you know it, the end of your pen or pencil is in your mouth. This oftentimes unconscious habit is an important one to be aware of. We don't realize how much pressure we're placing on our teeth when we bite down on something that isn't food.
Chewing on your pen or pencil puts you at risk for broken teeth and even damage to existing dental work. Constant chewing on hard objects can compromise dental restorations such as fillings or crowns. When it comes to this bad habit, we say stay away!
Chewing Ice
Are you an ice chewer? Chewing on ice is another huge culprit behind chipped, cracked and fractured teeth. The cold can weaken teeth even further, leaving them more susceptible to breakage. Chewing ice cubes doesn't just chip teeth, it chips away tooth enamel as well, causing serious damage over time. Even your blender needs special blades to crush ice! So next time you're tempted, just remember your teeth aren't equipped to crush ice cubes.
[iframe https://www.youtube.com/embed/5aYKJHa0ptM?rel=0&start=39 620 349]
Do Your Chompers A Favor
Your teeth are made to chew food and nothing more. If you've got one of these bad habits, do your chompers a favor and work on quitting. If you have successfully broken one of these habits, tell us how in the comments below!
Our patients rock!
The content on this blog is not intended to be a substitute for professional medical advice, diagnosis, or treatment. Always seek the advice of qualified health providers with questions you may have regarding medical conditions.