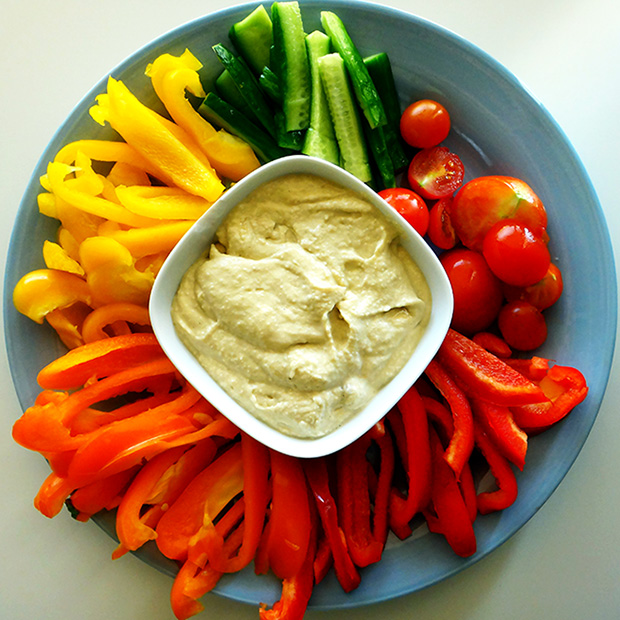 Many families and friends gather together on a weekly basis to watch their favorite teams go head to head. And while people come to watch the game, we all know what they're really there for… the food!
Traditional game day snacks may be delicious–think wings, sliders, nachos, pizza–but they are certainly not the healthiest for our bodies, or our teeth for that matter.
Make Healthier Choices On Game Day
October is one of the busiest sports months of the year. For all you sports fans out there, you're going to have a lot of games to watch and, as a result, a lot of unhealthy finger food you may be planning to eat. Making healthier choices for the big game is easy… and well worth it!
For more smile-friendly snacks, try these healthy alternatives to traditional game day food:
Veggie-filled wraps instead of sliders. Leafy greens contain vitamins essential for healthy teeth and gums.
Yogurt instead of ice cream. You know dairy is good for your teeth! But watch out for added sugars you can find in ice cream and some yogurts. Make a greek yogurt parfait or a yogurt-based dip for fruit to protect those chompers.
Bruschetta instead of pizza. Fresh-made bruschetta, especially with calcium-rich cheese on top, is a great substitute for greasy pizza.
Vegetables instead of chips. Refined, starchy foods can be worse for your teeth than sugar. Bake your own kale chips or substitute cucumbers, celery, and carrots for greasy chips. You'll get that crunch factor you crave as well as protect your teeth from decay.
Zucchini or sweet potato fries instead of french fries. Bake your fries instead of deep-fry them. Sweet potatoes have a lot of vitamin C which promotes healthy gums. Zucchini has an extremely high water content which will get your saliva flowing.
You could even try this healthy spinach and artichoke dip at your next watch-party!
[iframe https://www.youtube.com/embed/khnd-kebZ7k?rel=0 620 349]
Here's another fun fact: including apples and strawberries in your snack game plan can actually help whiten your teeth! These fruits contain malic acid which removes surface stains from your teeth and whitens enamel.
In addition, nuts, celery, carrots and again, apples, are great finger foods that work as natural toothbrushes. That's right! Because of their abrasive texture, they naturally remove bacteria and plaque. They also increase saliva production, helping to wash away food particles and bacteria in your mouth. So the next time you want to just eat the wings and leave the celery, think again.
Eat Right For A Winning Smile
We know you want your team to win the big game, but it's even more important to have a winning smile! What are your favorite healthy game day snacks? Let us know in the comments below. We'd love to get some more ideas!
Happy watching to all our sports fans!
The content on this blog is not intended to be a substitute for professional medical advice, diagnosis, or treatment. Always seek the advice of qualified health providers with questions you may have regarding medical conditions.